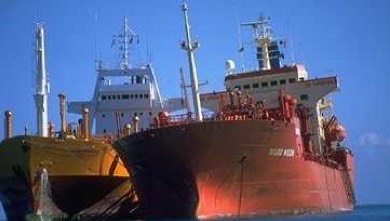 AVERAGIUM was the telegraphic address of Bennett & Co, the average adjusting firm with which Messrs Harvey and Ashby started their adjusting careers in 1969. The name was resurrected in 1998 as that of our Newsletter which is published irregularly.
Copies of past issues of AVERAGIUM are available in PDF format which can only be read or printed using Abobe Acrobat Reader Software. This software can be downloaded free of charge from Abobe's website - you can access the website by clicking on the logo: 
Rule F and the LONGCHAMP • What is and what is not 'All Risks' cover
Substituted Expenses and Consequential Losses  • New Insurance Act 2015 - Class Maintained Warranty
Issue No.10 - November 2013
Perils of the Sea and fraudulent devices • Beware the Ship's Cat
Issue No.9 - Winter 2004
A Chairman's View  •  CTL - Contrasting Terms (not always) Level  •  General Average Security re-inventing the wheel
Issue No.8 - Winter 2003/4
IHC - One Year On  •  Valuation agreed or not, that is the question  •  York Antwerp Rules 2004?  •  A Christmas Tale
Issue No.7 - Winter 2002/3
A detailed look at the International Hull Clauses  •  Myths & Misconceptions
Issue No.6 - Winter 2001/2
Institute Time Clauses - Hulls 2002?  •  Generator hire - to avoid delay or a temporary repair? 
What is a latent defect?
Issue No.5 - Summer 2001
Underwriters Jib at Crane Damage  •  USA Connection  •  Bailees Insurance - a general average expense?
Issue No.4 - Winter 2000
London Market Claims Protocol  •  Non-Separation Agreements  • Colchester Oysters
Issue No.3 - Summer 2000
Policy Warranties  •  Frustration and Non-Separation Agreements  •  Policy Wordings  •  Colchester Reef Light 
Issue No.2 - Winter 1999
Hull or Machinery?  •  Claims in respect of Overheads  •  Cargo Claims Issues  •  Average Bonds  •  A Little Local History
Issue No.1 - Winter 1998
G.A. & Salvage involving Container Ships  •  A very short history of Colchester