At their Conference in New York on Friday 6 May, the Assembly of the CMI adopted the York-Antwerp Rules 2016. These Rules have been agreed by the commercial interests (International Chamber of Shipping & International Union of Marine Insurance) so the expectation is that they will be used in preference to YAR 1994 and, more particularly, YAR 2004. Indeed, BIMCO have already indicated that their documents will be amended to reflect these new rules.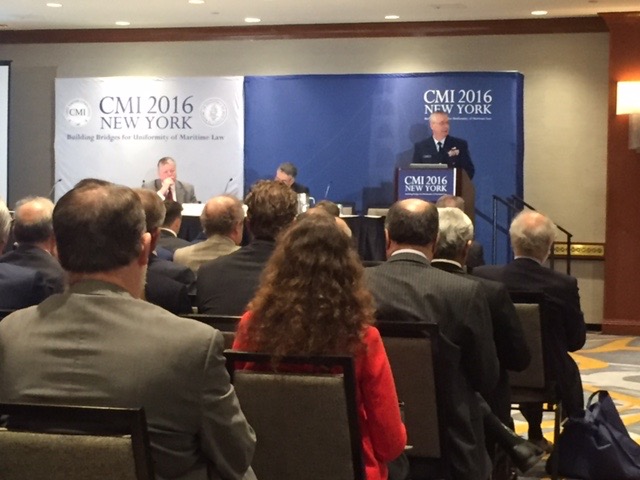 The major changes from the YAR 1994 relate to the following:
Rule B - Sub-rules 2 & 3 relating to tug and tow.

Rule E - Changes concerning notification and the provision of details of value and claims in GA.

Rule G - Amendment to sub-clause 4 intended to achieve uniformity of adjusting practice.

Rule VI - Major changes re the treatment of salvage.

Rule XI - 'Definition' of port charges added.

Rule XVI - Wording added to deal with issue arising from place of final delivery not being port of discharge. Also recognition that low value cargos may be excluded.

Rule XX - Exclusion of commission.

Rule XXI - Formula for calculating interest (ICE LIBOR + 4%).

Rule XXII - Very significant changes to the treatment of cash deposits. 

The Assembly also adopted "CMI Guidelines relating to General Average".
The main purpose of this document is to inform those not used to dealing with GA; claims examiners, shippers and forwarders and the like.
You will note from section A)3. that it is envisaged that the Guidelines will be updated from time to time upon the recommendation of a Standing Committee. Michael Harvey was elected to this Standing Committee.
It is envisaged that the first job for the Standing Committee will be to consider the possibility of standard wordings for GA security documentation.
We are happy to answer any questions that you may have concerning the new Rules or Guidelines.

Download here:
York-Antwerp Rules 2016
CMI Guidelines relating to General Average